capecountryroutes - Page 2
Posted on Fri September 11, 2020.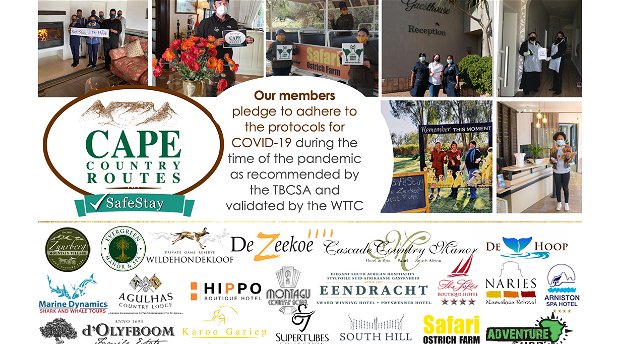 It is during Corona times that guest do not only look for "Character, Charm and Romance", the hallmark of Cape Country Routes. They also look for a commitment to provide a safe stay. Across the group our members have pledged to adhere to the protocols for COVID-19 during the time of the pandemic as recommended by die TBCSA (Tourism Business Council of South Africa) and validated by the WTTC (World Tourism and Travel Council). One could even call it a commitment to "Collective Covid Rules".
Read More