Your oasis on the Darling Wine Route
Darling Lodge Guest House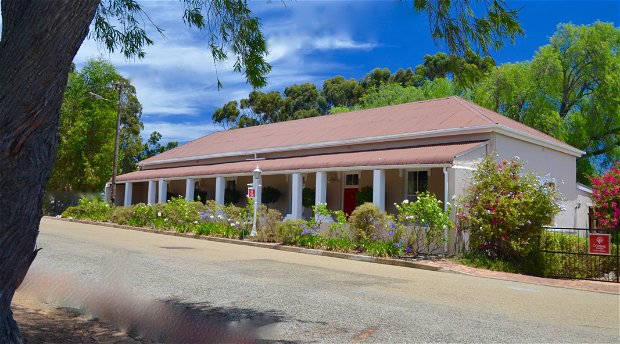 Darling Lodge Guest House offers a harmonious blend of old and new reflecting the romantic name of the little town. Owned and managed by the Swiss born Stephan Moser and Oliver Studer, the guesthouse is an oasis of peace and tranquillity in the middle of Darling, the heartbeat on the West Coast, between the West Coast National Park and the rolling plains of the Swartland platteland.
The charming guesthouse and the beautiful garden are lovingly tended to make any stay special, be it for just one night, a romantic weekend on the Darling Wine Route or even for a longer stay. The carefully restored main house, the Victorian charm of which has remained intact, offers three individually decorated country style rooms. The more modern garden annex consists of three further generously appointed rooms and three contemporary style decorated and furnished spacious suites have been added in 2020. Exquisite comfort and personal service awaits.
Generous breakfasts are served in the breakfast room or on the patio overlooking the swimming pool and lush gardens.