Live the Life - Explore the Cape - Achieve your Dreams
Trisport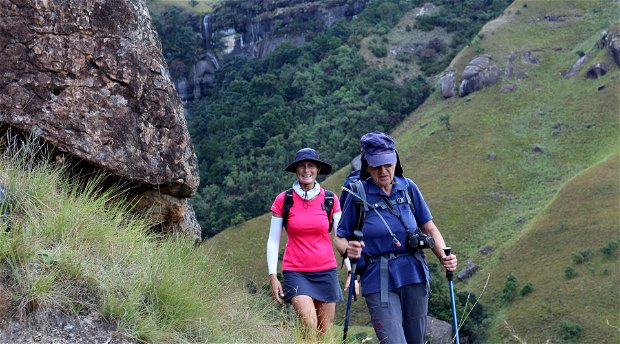 Trisport, a South African company based in the beautiful Cape Garden Route area of South Africa, was founded more than 20 years ago by Hano and Sonja Otto, a dynamic husband a wife duo who combined their sporting passion and ability to create an exciting holiday and sporting enterprise.
Trisport's Activity Holidays are offered in the more remote, spectacularly scenic regions of the Cape in South Africa.
Trisports range of activities include trail walking, mountain biking, scuba diving, wild flower hikes and 'Safaris for Women' experiences
Tours take place:
during the spectacular and unique flower season in the Northern Cape at Namakwa and Richtersveld
around the famous red dunes of the Kalahari
on the beautiful and lush Garden Route area of the Western Cape, south of the Outeniqua mountains
in the Klein Karoo situated between the Outeniqua and Swartberg mountains
on the rugged and wild adventurous coast of the Eastern Cape
on the mountains of the Eastern Cape and the open plains of the Northern Cape with its succulent plants and wildlife
With Trisport, getting outdoors, having fun and enjoying activities, sport and new experiences with family and friends is the new 'normal' and it is where you 'arrive as strangers and leave as friends'.