Celebrate the art of joy!
Karoo Art Hotel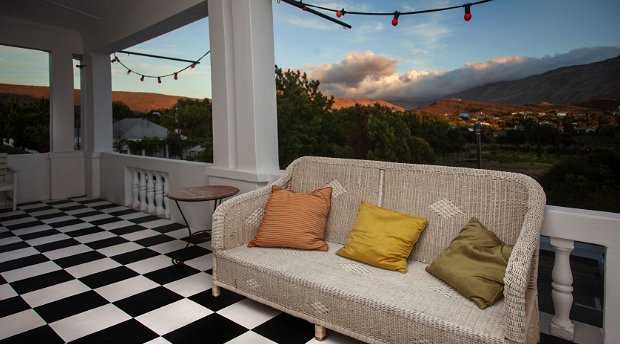 After a wobbly time leading into Covid and then an eventual total derailment, the Karoo Art Hotel, Barrydale, is gloriously back on track compliments of a radical redo under the baton of new owners and creative directors Rick and Sue Melvill.

Unusually the hotel remained open through the heat and dust of radical changes but what made it interesting for curious Barrydalers where the pull-up banners positioned all around the hotel under reconstruction that gave a clue as to the journey ahead . All that was promised has now come to pass.
Here's to a wonderful new chapter for the Karoo Art in the post Covid era . Let's celebrate the Art of Joy!
CHECK AVAILABILITY AND RATES BOOK VIA CENTRAL RESERVATIONS Visit our website