Home to the Greatest Heavens on Earth!
Rogge Cloof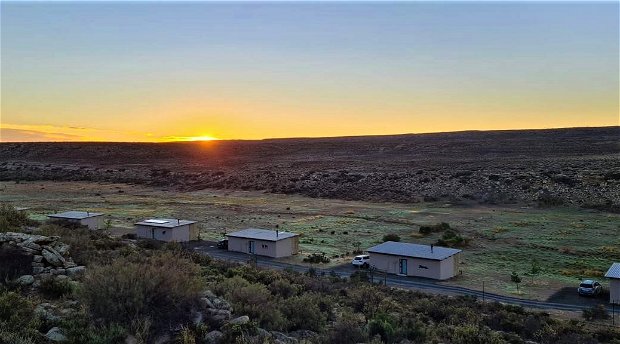 Home to the Greatest Heavens on Earth!
The origins of the farm and dark sky reserve Rogge Cloof (meaning rye ravine) date back to 1756, when Joachim Scholtz, the son of German and Nordic immigrants to Africa, acquired the property. Since then over more than 250 years, various owners have loved, nurtured and developed these hostile lands enduring lions, droughts, snow and freezing winds. Located at an altitude of between 1400 to 1700 metres, Rogge Cloof hosts magnificent clear skies and expansive plains.
Being slightly higher than the surrounding Sutherland area, which, combined with the unpolluted Karoo darkness, provides a very special opportunity to view and capture the total magnificence of the skies.
Accommodation options include self catering units as well as fully catered units and activities on offer apart from star gazing and enjoying the "Nothingness" are Nature & Fossil Drives, wine tasting, cycling, hiking and much more. Perfect for romantic couples looking for a getaway under the stars as much as families wanting to spend time together, Rogge Cloof offers something for everyone!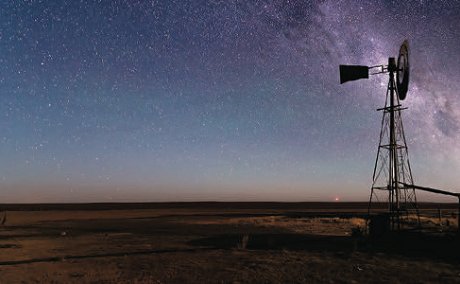 2-Night Package
Make all the decisions before you hit the road! Book a Package Deal at Rogge Cloof and then.....simply relax, rejuvenate and enjoy!!
2 Night, or 3 Night packages available
PRICING:
R2600.00 pp sharing per night
R4200.00 pp single per night
*valid until 28.02.2022
R2790.00 pp sharing per night
R4490.00 pp single per night
*valid 01.03.2022 -28.2.2023
INCLUSIONS:
WINE TASTING
4 different Rogge Cloof wines will be tasted
EARLY MORNING OUTING
Drive to the cave where the famous poet NP van Wyk Louw & his brothers played as children
WALK-ABOUT
Learn about the history around the Eco-Village
NATURE DRIVE - 3 hours
View Fossils in the veld
Coffee/Tea
Nature Drive
STARGAZING
Presentation
Outside viewing of stars
Coffee/Tea
BREAKFASTS
Fruit Bowl and Hot-breakfast
Juice and Coffee/Tea
LIGHT LUNCH
DINNERS
Three-course dinner at the Rittersaal
***Three night packages include an additional SAFARI DRIVE - 4 hours incl. a Braai in the veld, OR Cheetah Tracking, with packed lunch***
RESERVATIONS:
[email protected] | [email protected] | Tel.: +27 (0) 23 004 1161
Read More