South Hill Vineyards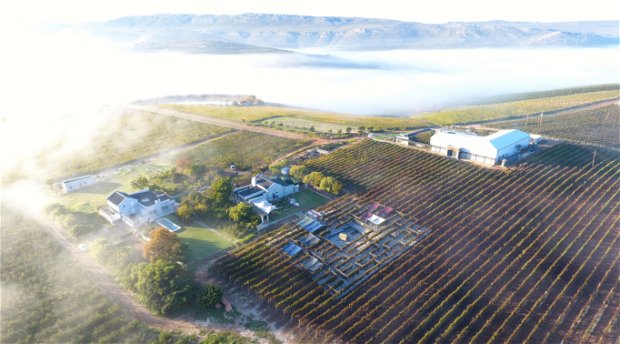 An hours' drive south of Cape Town past Stellenbosch & Franschhoek, on the way to the coastal town of Hermanus lies the Overberg town of Grabouw. The town is surrounded by the Hottentot Hollands, Kogelberg and Groenberg mountain ranges to form the cool mountain plateau of the Elgin Valley. And situated on the south eastern side of this Valley, lies South Hill Vineyards.
Elgin Valley is fast becoming known for not just its top cool climate producing wine route, but also a romantic destination wedding region as well as the outdoor adventure capital of South Africa.
Pristine vineyards which produce top quality cool climate grapes & wines; accommodation offering a luxury farm-stay experience; an art gallery of continually changing local art; a space for creating unique personalized functions & weddings and a restaurant serving delicious bistro country style meals.
South Hill Vineyards really is all about creating Cool Taste Experiences.
Restaurant open from Wednesdays to Sundays. Breakfast from 08h00, lunches until 16h00. Open for wine tastings every day until 17h00.
At South Hill we strive to create the quintessential neighbourhood restaurant, somewhere to kick back and relax – enjoy a leisurely breakfast, a generous country style lunch or to celebrate special times – a romantic meal, wedding, birthday lunch or make merry with a glass of your favourite South Hill vintage. We advise calling ahead to make a reservation.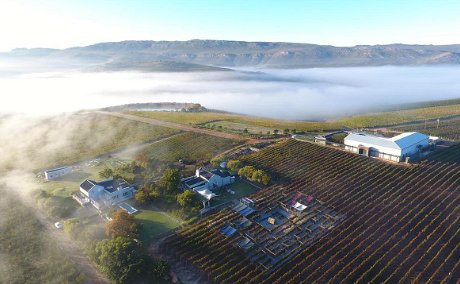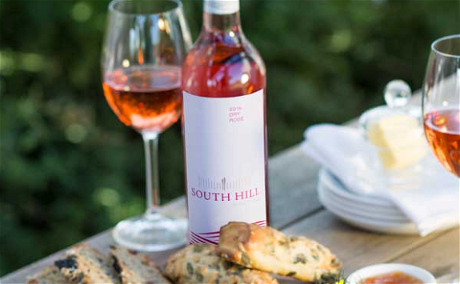 South Hill Wines
Originally a underutilised apple and pear farm known as Jan Niemandsbosch, our vineyards were planted after extensive research conducted by leading viticulture consultants. Taking into consideration soil types; the micro climate of this the drier, eastern part of the valley; and the general terroir associated with cool climate vineyards – preferential noble varietals were recommended for the various slopes on the farm. In preparation, vineyards were meticulously primed with nutrient additions; deep soil penetration for ease of vine growth; and directional trellising systems built to suit the different varietals. Plant material was selected from specialised nurseries and planting took place over a period of five years.
The Elgin Valley is surrounded by the Kogelberg Biosphere, spread over three mountain ranges and home to the world's richest flora and fauna kingdom. Situated 10km from the cold southern Atlantic Ocean, cool south easterly winds help keep daytime temperatures down, while an altitude of 300m – 550m above sea level means that nights are cool even in mid-summer. This diurnal temperature variation slows down the ripening process, allowing grapes to be harvested later in the season.
This means all South Hill wines benefit from high fruit flavor development, take advantage of their natural fresh acidity and with as little cellar intervention as possible, ensure they retain a natural balance whilst maintaining the integrity of the Elgin cool climate terroir.
Taking exceptional care of the wine making craft from vine to wine, is Sean Skibbe winemaker at South Hill Vineyards since our maiden vintage of 2006. Passion, dedication and attention to detail are among the key qualities Sean brings to our wines.
Together with top viticulture consultant Kevin Watt, vineyard manager Koot Niemand and our dedicated vineyard team, meticulous attention to our vines on-going maintenance programme is given to ensure they are keep in optimum condition throughout the growing season.
The South Hill grape harvest currently constitutes a large proportion of the farms total grape production as a supplier to many Western Cape premium wineries. The balance of our fruit goes into the manufacture of our own three ranges of cool climate styled wines: the South Hill range which we define as being consistently quality driven, accessible, unpretentious drinking wines of good value.
Read More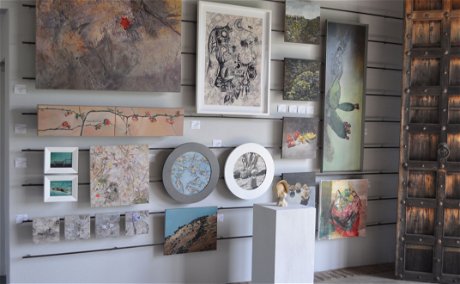 Art Gallery
Situated in our restaurant space and showcasing an eclectic collection of contemporary South African art representing a number of established and emerging artists, South Hill offers a variety of artworks that include paintings, small and large scale sculptures, photography, ceramics and mixed medium works as well as selected conceptual work. Exhibitions are created to provide a market both for the represented artist and collector with artworks offering investment potential at affordable prices.
Read More