Gonana Guesthouse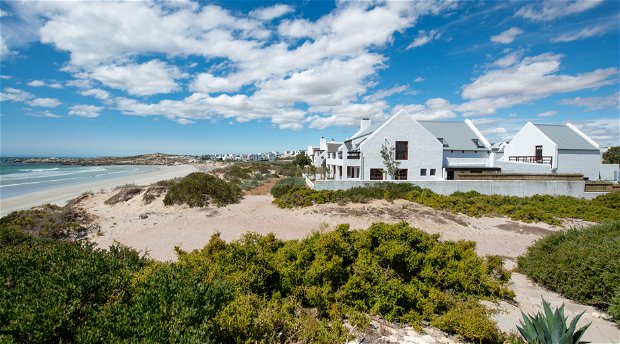 Situated directly on Bekbaai beach, bordered by the Columbine Nature Reserve, Gonana Guesthouse is Paternoster's first sustainable and environmentally conscious guest house following the principle of 'buy local, think global'.
This beachfront guesthouse offers guests beautiful spaces that are rich in detail, considerate to the environment and exquisite in taste. Inspired by the landscape, the people and the light, the current owner created a space of beauty and inspiration that is completely environmentally ethical.
Gonana's eight eco-friendly en-suite guest rooms are a study of calm and tranquillity with a neutral palette that encourages you to exhale, relax and reconnect with yourself and nature. The heart of the guesthouse is upstairs in the enormous lounge and breakfast area overlooking the sea. The wide balcony offers an all-day outdoor 'theatre' for viewing the breathtaking sunset views over the Atlantic Ocean.
The friendly and welcoming Gonana Guesthouse offers guests a true home away from home along South Africa's beautiful West Coast.