Marine Dynamics - More than Great White Sharks
Posted on Wed February 5, 2020.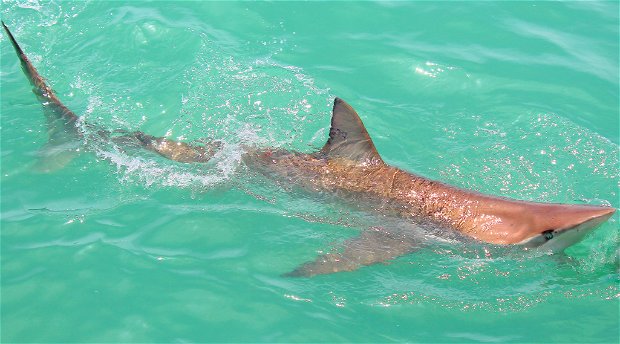 Marine Dynamics Tours is a responsible tourism award winning five-star shark cage diving operator with a conservation driven approach that has since 2005 been changing the way shark cage diving is viewed.
Marine Dynamics conducts critical research through daily observational data by onboard marine biologists that has translated into scientific publications that can impact legislation for the vulnerable great white shark. Shark cage diving is family friendly and even accessible for disabled.
Through educational efforts, Marine Dynamics is successfully changing negative perceptions of great white sharks. Marine Dynamics is the main supporter of the owner established Dyer Island Conservation Trust providing financial and operational support as well as a fundraising platform to clients, that contributes to the various marine conservation and community projects. "Our conservation work is reliant on the success of the commercial business and our guests supporting our conservation work. Shark cage diving companies are the conservation tool of the great white shark through daily observational data that can drive conservation decisions."- Wilfred Chivell, CEO.
The white shark is the legendary apex predator we all know and love, and people from across the globe come to see them in Gansbaai where one of the most accessible populations can be found. White sharks are migratory and visit the area for weeks at a time, attracted by the 60 000 strong Cape fur seal population and other fish coming through the area. However, the ecosystem has seen some challenges – demersal shark longliners impacting the food chain; as well as a natural predator that the white shark shows a strong flight response to the orca. 
Great white sharks left the area for a while after the much publicised orca predation in 2017, where at least five white sharks were killed by two orcas, that are probably facing food challenges of their own. The bronze whaler (or copper shark) filled the gap and is enthralling shark cage divers. The bronze whaler is a more active shark that is found in groups and is normally only seen by experienced scuba divers. The bronze whaler shark has a distinctive copper colour and is the new star appealing to shark and nature lovers. Of course, the great whites are still making an appearance. Sometimes for months at a time, however, their behavior is less predictable. There are awesome days when both species visit the boat and divers may even see a stingray, seal or a whale nearby, not to mention the abundance of seabirds in the area in the famous Dyer island ecosystem. Every day is an adventure on sea.
(Sister company Dyer Island Cruises does whale watching and eco marine tours. Don't miss a visit to the African Penguin and Seabird Sanctuary, the team's key conservation project.)