De Zeekoe | De Windpomp Restaurant
Posted on Tue October 29, 2019.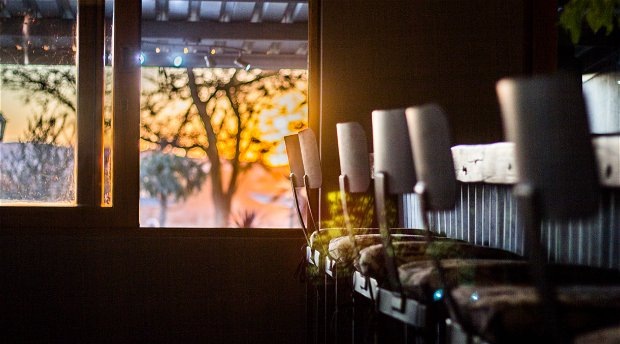 De Zeekoe has all the "ingredients" for a great restaurant: a beautiful setting with great views; skirted by an expanse of lawn and views of the Outeniqua mountains.
At De Zeekoe the food philosophy is using fresh, local ingredients and preparing them simply delicious and deliciously simple.
Fresh herbs are picked daily from their garden and used in most of the dishes they serve. They prepare and produce their own olives and honey (when in season).
In the kitchen they prefer homemade products as far as possible. They make their own olive paste, bake bread and prepare their own sauces. The produce they can't make or grow themselves, are source locally. Since the area is known for its ostriches, De Zeekoe try and do their best to introduce this very healthy and delicious meat to their guests.
On this menu, De Zeekoe strive to provide a balanced variety of meals, taking into account the dietary needs of all their guests. Included are gluten free vegetarian options made with superfood, that can replace any type of meat, even on a meat lovers plate! They continually test new recipes and new ideas to keep the menu fresh.
Most of the kitchen staff are locals, trained in the De Zeekoe kitchen. Even though they did not attend fancy cooking schools, they don't have to take a backseat to any trained chef.
To view De Windpomp Restaurant's menu, click here.