Cascade Country Manor Gets Another Thumbs-up For Western Cape Eco-tourism
Posted on Fri August 2, 2019.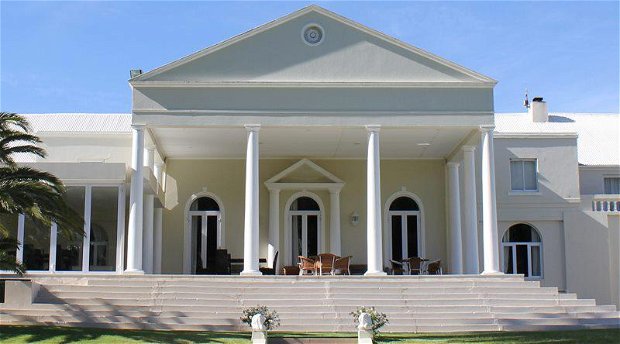 Cascade Country Manor, an owner-managed hotel and spa in the heart of the Paarl Winelands, is one of the latest additions to South Africa's list of Fair Trade Tourism (FTT) certified companies. According to FTT, Africa's leading sustainable, responsible tourism practitioner, Cascade Country Manor is now part of the continent's growing portfolio of almost 200 FTT-accredited establishments.
The Mediterranean-style 15-room villa, and one of the Cape Country Routes' (CCR) grandeur four-star boutique hotels and spas, is in a class of its own. Surrounded by twenty-three hectares of 100-year-old olive orchards and 900 olive trees, Cascade Country Manor is set in the largest olive-producing valley in the southern hemisphere.
According to Cascade Country Manor owner, Maika Goetze, who has been running the establishment for 15 years, it has been a long road to securing the hotel's FTT-status. "Although my team had been implementing sustainable principles for years, I only really started to understand what it took to be FTT-recognised", says Goetze. "It certainly wasn't an overnight achievement, but rather a learning process that changed my management 'style'. Being FTT-accredited means being absolutely certain and consistent in your implementation of best practice". Cascade Country Manor had to match more than 200 criteria before getting the FTT 'okay'.
As a dedicated CCR member, Cascade Country Manor strives to provide travellers with memorable experiences against the backdrop of South Africa's scenic qualities. "Now, it's also a case of educating guests about organic procedures and how we continue to support local communities", adds Goetze.