New Holme Nature Lodge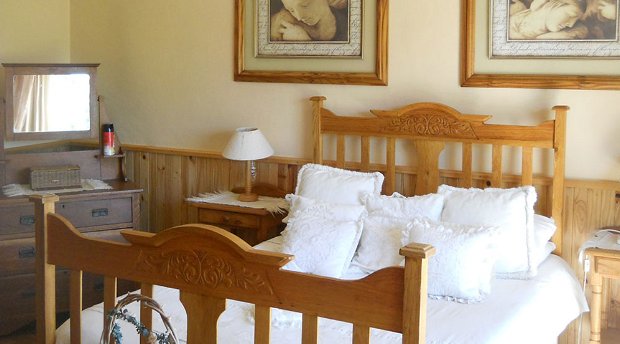 New Holme Nature Lodge is situated within the newly proclaimed Karoo Gariep Nature Reserve, managed by PC and Marisca Ferreira. The nature reserve is the original Ferreira farm land, now a combination of nature, game and sheep farming. The family loves to share the Karoo and its original natural state with guests. There are a few daily activities on offer giving guest an opportunity to experience the Karoo. Activities include a sunset drive to the Hippo pool to see the only hippo population in the Northern Cape, a Buchman Etching walk in the mornings, an early morning birding drive before breakfast as well as a night drive after dinner. The night drives are very popular as guests quite often see Aardwolf and Aardvark.
All rooms are en-suite, have aircon for the very hot days and heating facilities for the cold winter nights. Guests will also find electric blankets on the beds in winter. Set in beautiful lush gardens with big lawns and lots of trees that attract amazing birdlife. New Holme takes pride in the very popular 3 course dinners. The traditional Karoo dinners need to be pre-booked.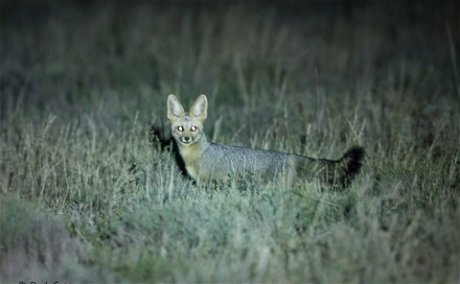 Shy 5 at Karoo Gariep
Experience the night life of the Karoo - the night drive departs from New Holme after dinner with PC as your guide. And even though the Karoo is an arid region, the diversity of nocturnal animals can be astounding. Possible sightings could include Aardwolf, Cape fox, Bat-eared fox, African wildcat, Aardvark, Porcupine, Striped polecat, African striped Weasel, both Small and Large spotted Genet to name but a few species, and if you are really lucky maybe even the tiny rare Black footed cat.
Read More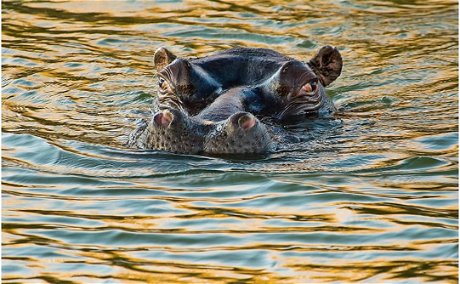 Conservation at Karoo Gariep
PC realized the loss to conservation, suffered generations ago when the last Seekoei River hippo were shot in the late 1700 hundreds. Being a conservationist at heart he decided to take action and initiated a hippo reintroduction project in 2000. It would eventually take 6 years for this project to bear fruit, but in 2006 a small hippo breeding group was eventually released on the then recently established Karoo Gariep Conservancy (est. 2005). For his contribution to conservation he was awarded the SANParks Kudu Award. In 2015 PC moved to have the Karoo Gariep Conservancy formally proclaimed as the Karoo Gariep Nature Reserve.
Read More